See WeTravel in action
Request a demo to see how to accept payments instantly, manage bookings efficiently, and transfer funds globally through WeTravel.
5000
+
Travel businesses trust WeTravel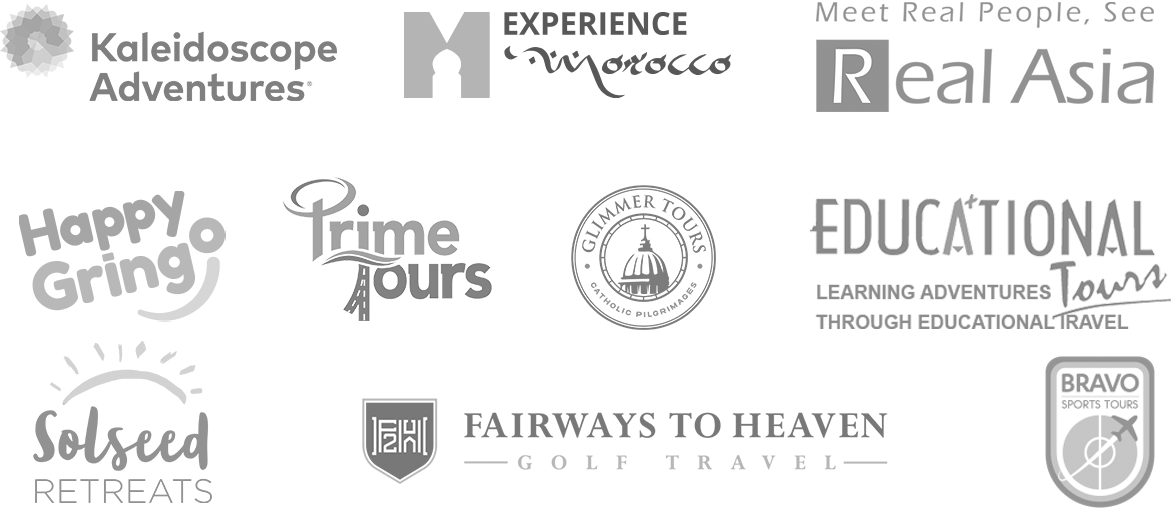 The leading booking & payments platform for multi-day and group travel businesses
Mark Isenhour
Co-owner, A Plus Tours
WeTravel enabled us to cut the time spent on booking administration by over 60% and add $1 million in sales without needing any more staff as we expanded into a new part of the market.
Badri Aryal
Managing Director, Outdoor Himalayan Treks
This platform consistently delivers top-notch service, seamless functionality, and user-friendly features. WeTravel's commitment to excellence is evident in every aspect of its operation, making it an indispensable resource for businesses in the tourism industry.
Emily Jansen
Founder, The Wanderlust Rose
WeTravel literally changed my life and my business. It handles so many administrative tasks that I once did manually all by myself. It has cut my workload by a massive percentage and made my company look far more professional. I can't imagine ever using another platform, and I would never go back to life without it!
Andrae J. Marable
Founder and Owner of The Pack Roadtrip Travel Club
WeTravel is a remarkable CRM system for travel companies, providing efficient booking management and seamless communication tools. Its user-friendly interface and integration capabilities streamline operations and enhance customer experiences, making it an invaluable asset for optimizing the efficiency of our company.
Cameron Parker
Director of Tours and Marketing at Kaleidoscope Adventures
WeTravel is much more than a software program. It has impacted our workflow positively; for example, we spend less time chasing payments. In the past, we relied on group leaders to do this. The setup was easy because your support team quickly found solutions for us. Your customer support has been a model for our own business.