The best travel industry payment solution for
Affinity group travel businesses
Convert more group bookings by offering private booking pages and greater payment flexibility while reducing your administrative tasks.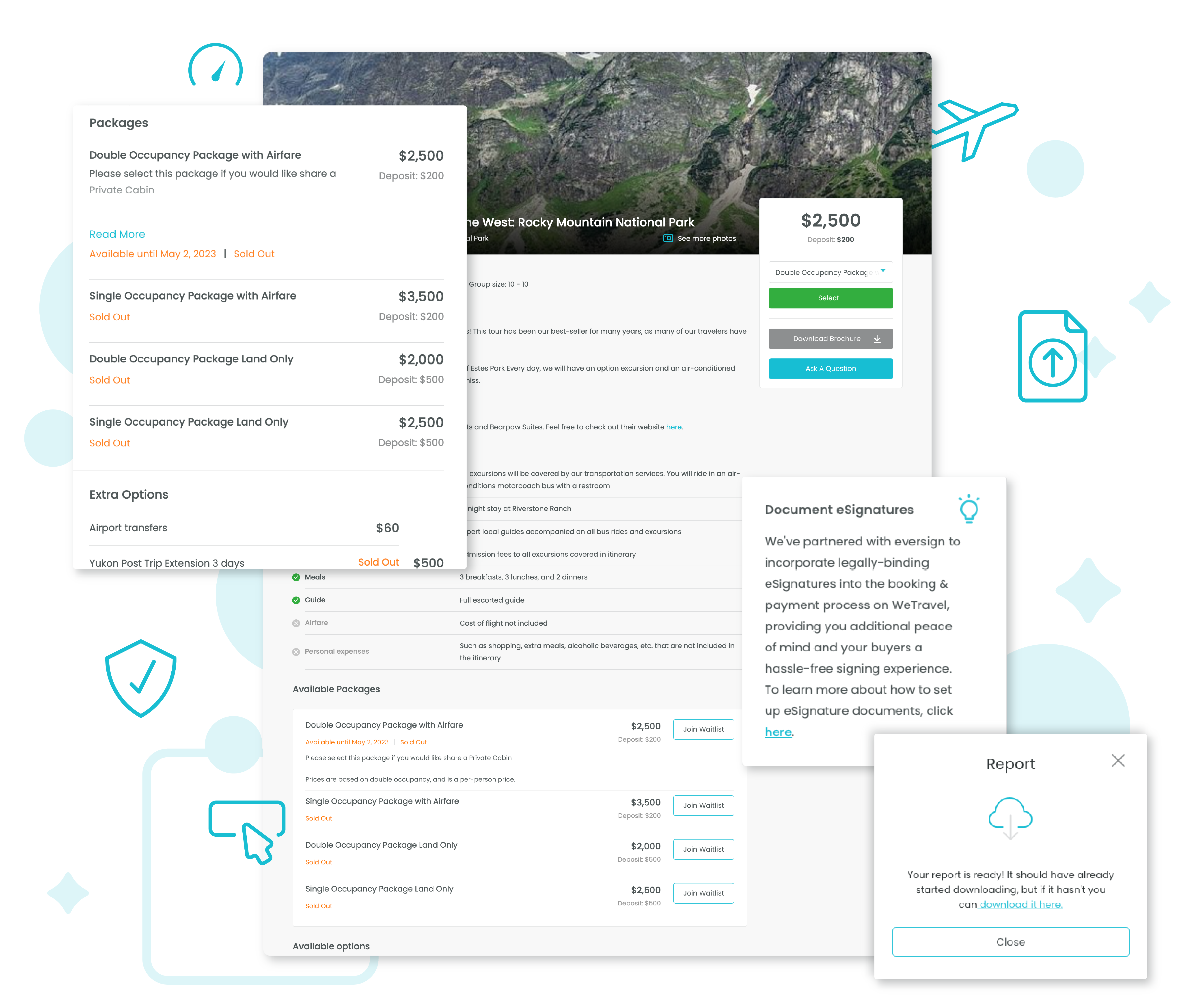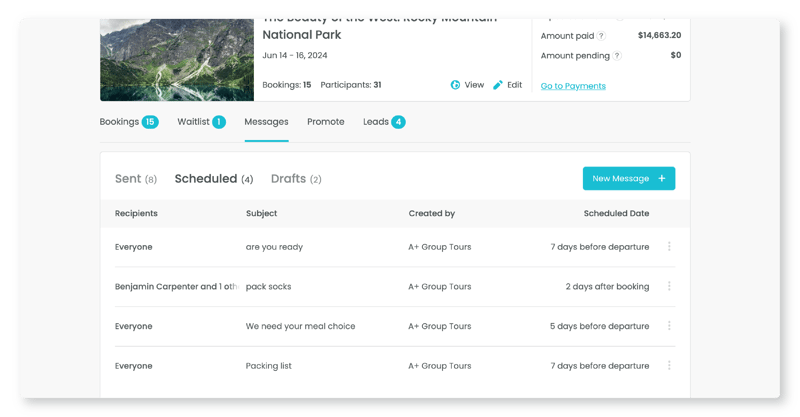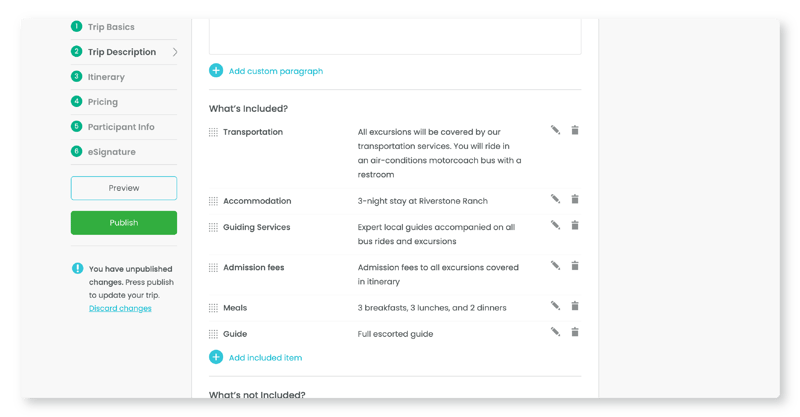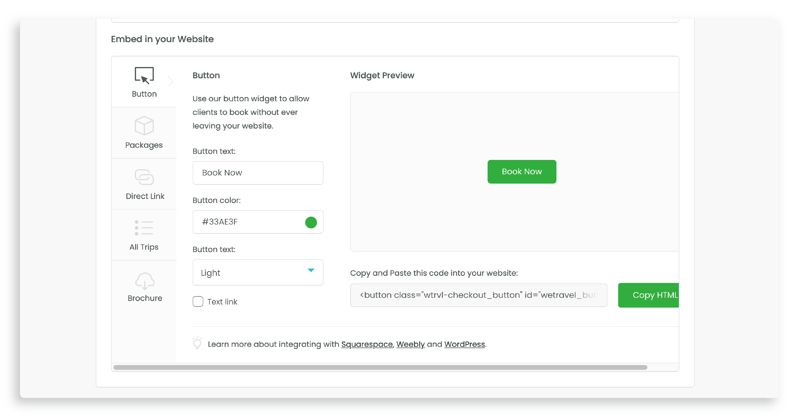 What WeTravel's booking and payment software delivers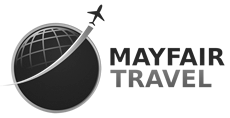 Increase staff productivity by 150%
Like Mayfair Travel did while using our travel management system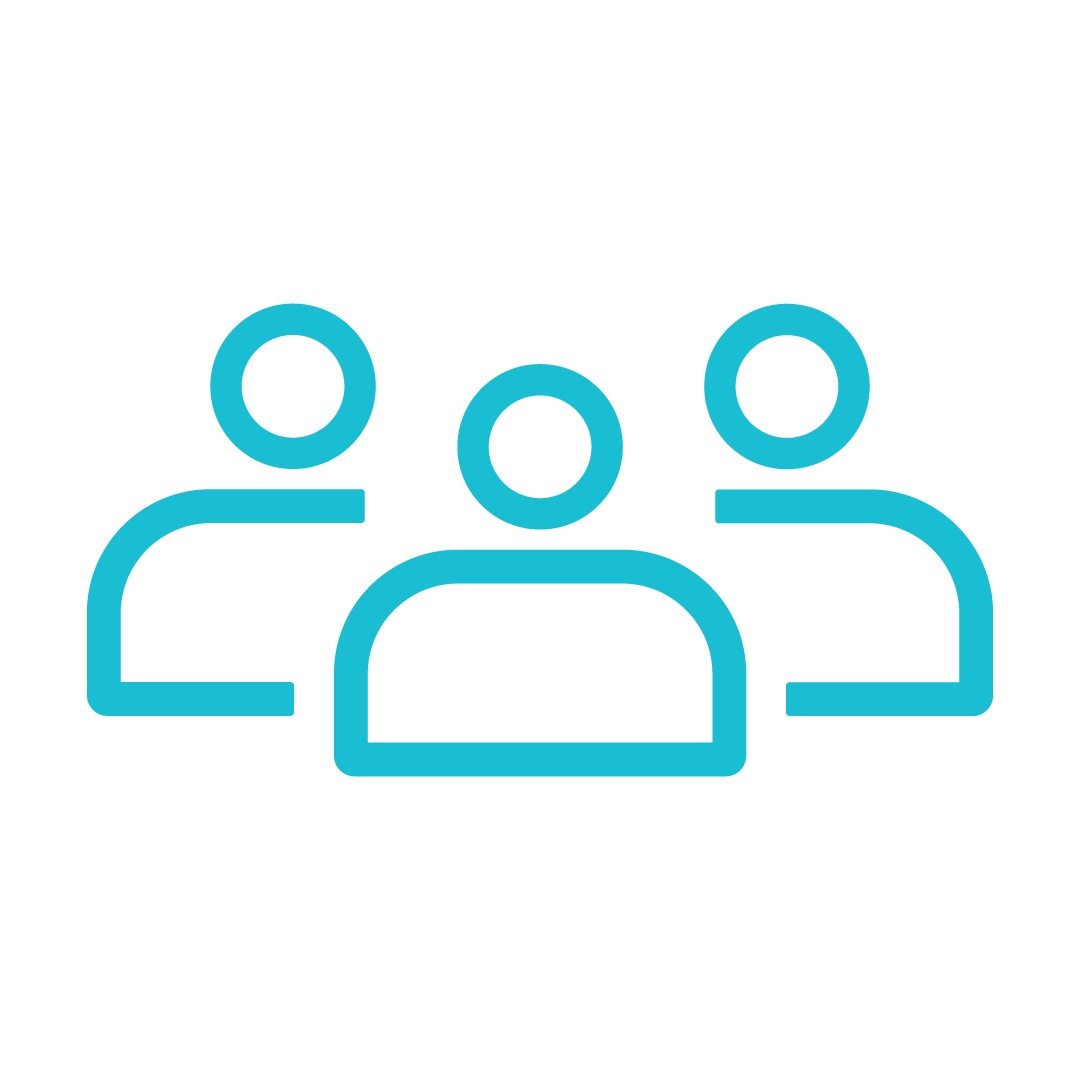 Ideal group bookings
Make your booking and payment processes easier for your groups by implementing private booking pages and additional customization features.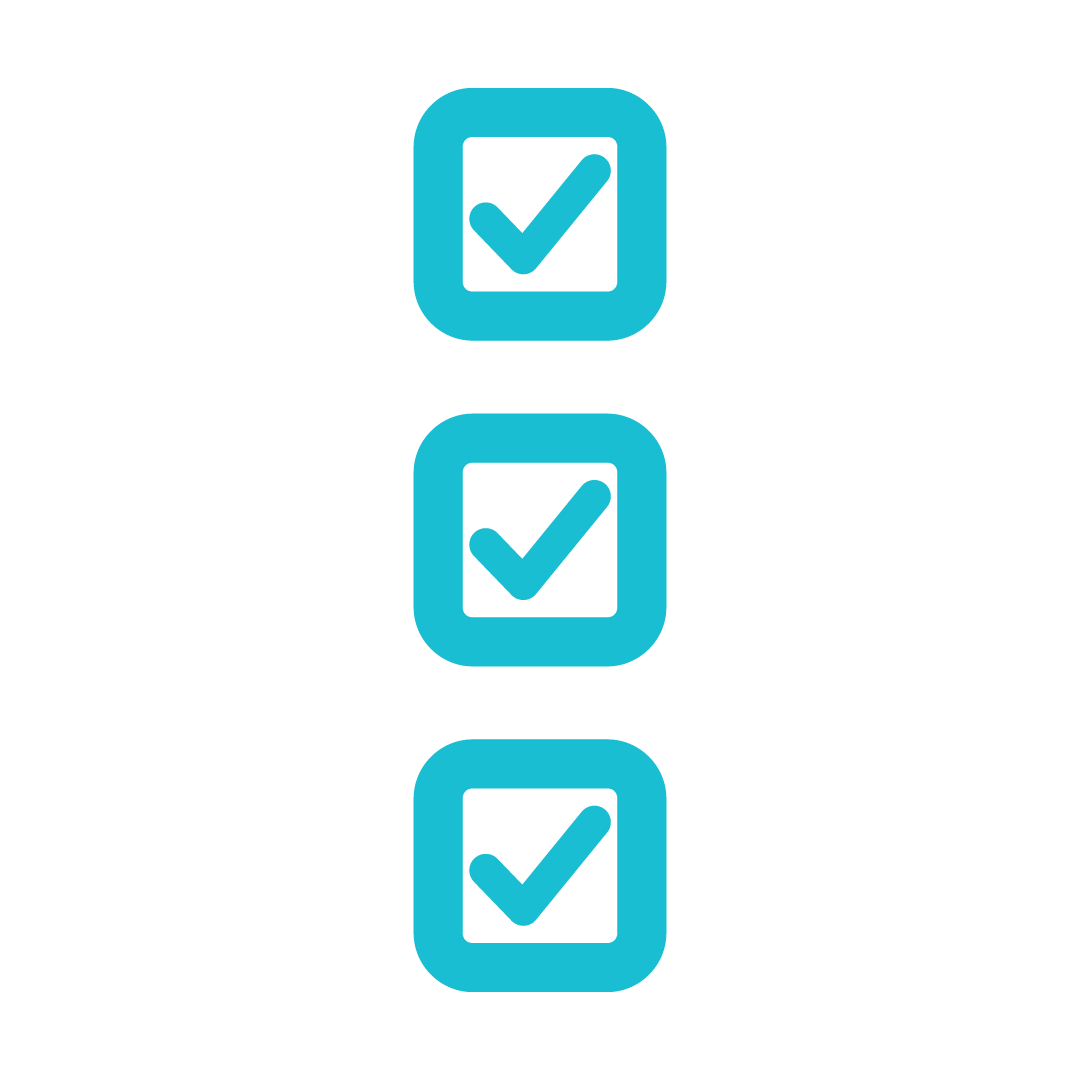 Simpler in-bulk actions
Use your organizer dashboard to easily change traveler's booking details in bulk by adding additional requests, scheduling messages, and more.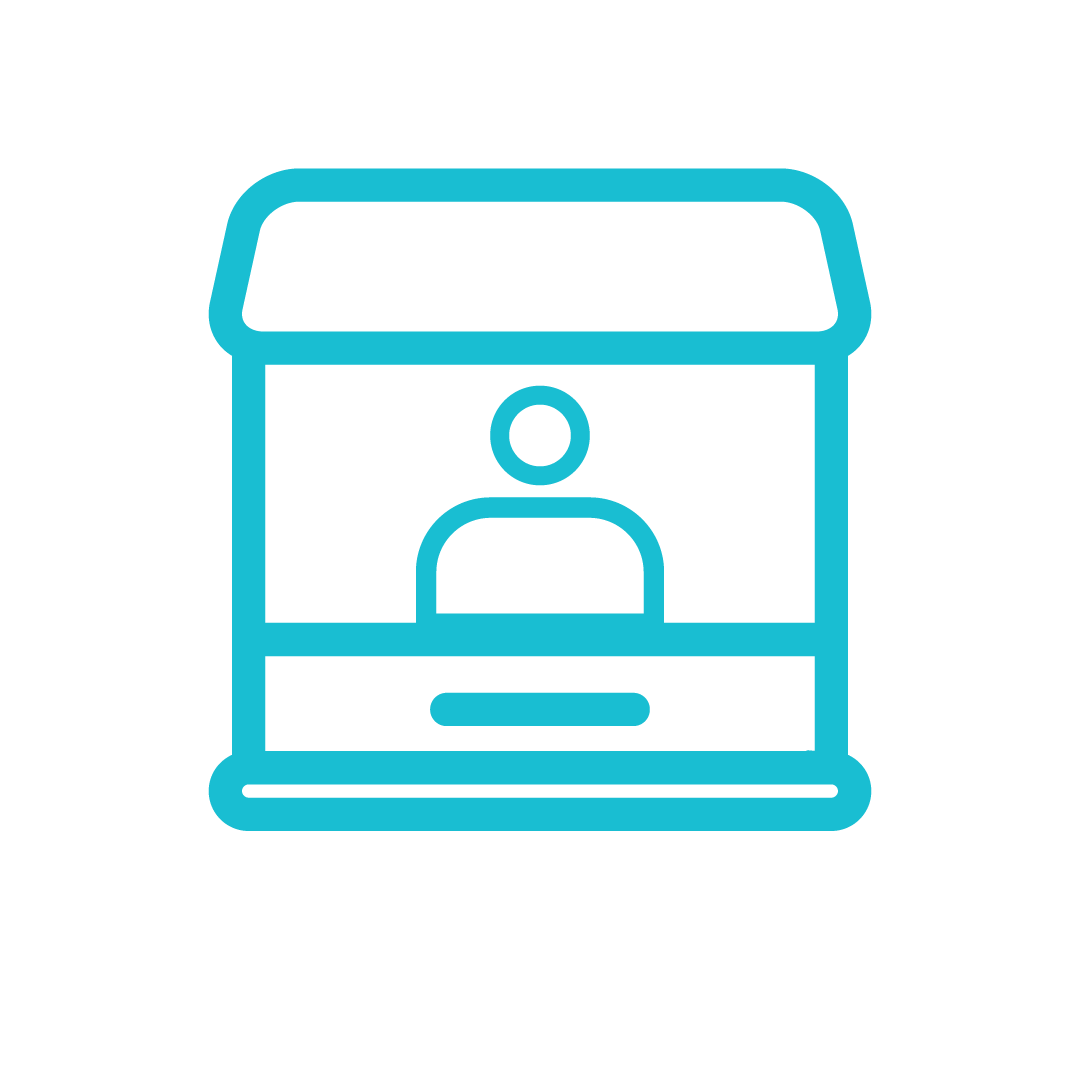 Efficient supplier payments
Pay your providers for food, transportation, accommodation, and more worldwide with just a few clicks, and avoid hefty fees.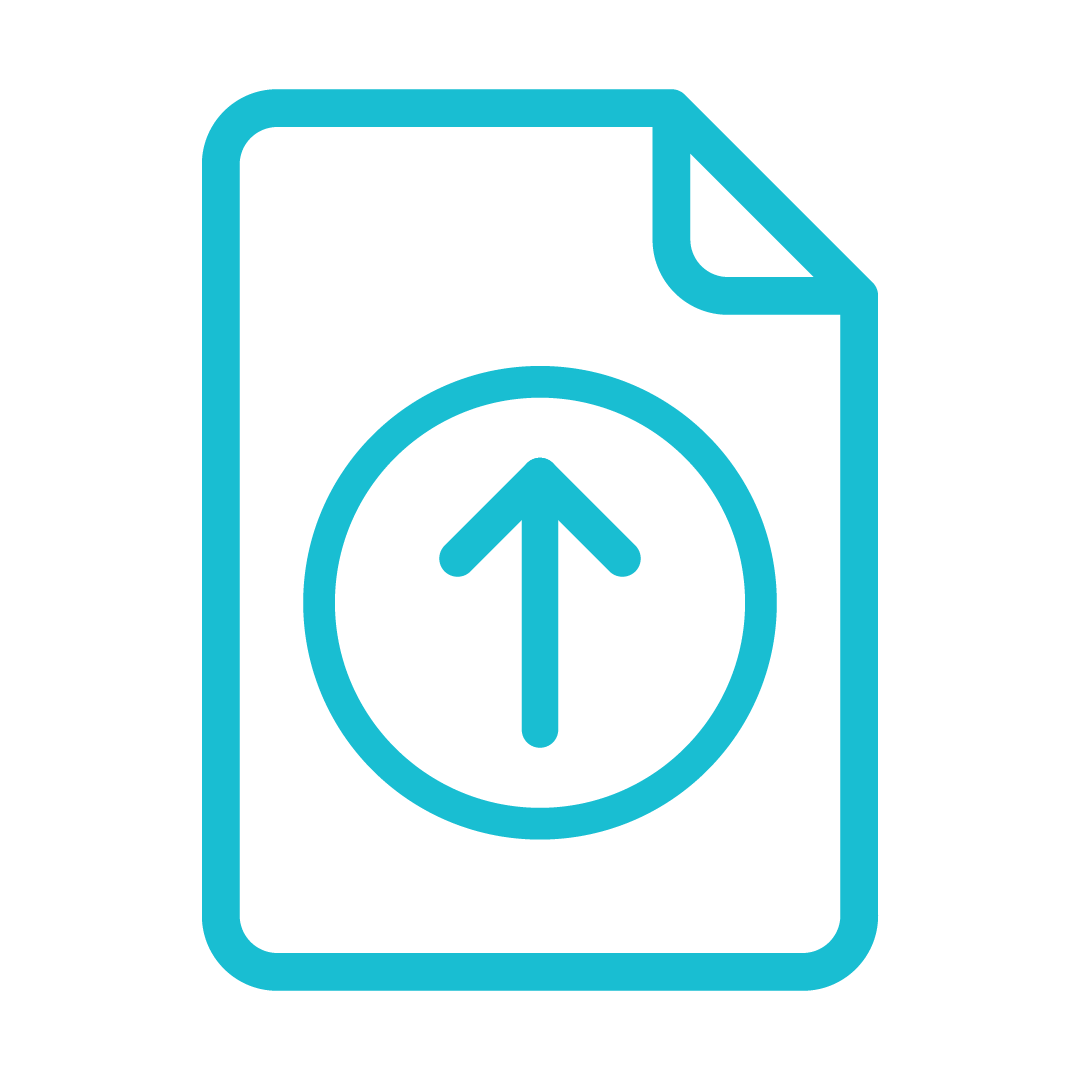 Flawless document turnover
Easily collect passport copies, waivers, eSignatures, or whatever documents your business needs to run a smooth trip for your travelers.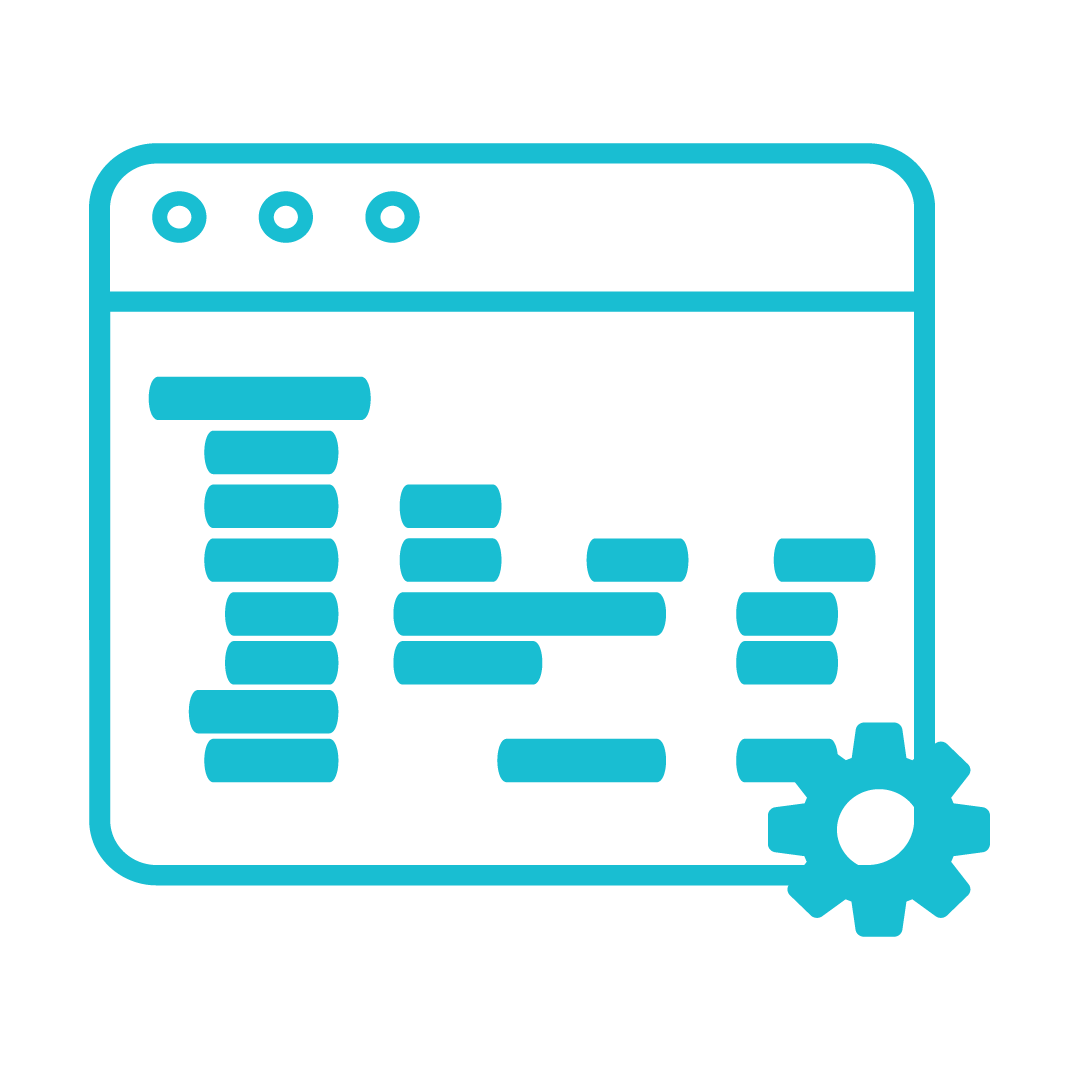 Branded traveler login
Offer your travelers the ease of having all their booking information in a convenient dashboard they can access any time they need.

Convenient credit card
Create a virtual WeTravel Visa Credit Card to cover any expenses you need to take care of for your business or during your traveler's trip.
An ideal booking and payment solution for your business type
Explore how our travel payment solution can work for your business type, regardless of the experiences you offer.
Quality that speaks for itself
Evita Robinson
Founder of Nomadess Travel Tribe
WeTravel has saved us countless hours while providing us with unparalleled tools for organization and communication. The trip management dashboard allows multiple team members to breeze through updates. And our trip attendees, many of whom have been with us for over a decade, highly praised our transition to WeTravel.

Vivian Perez
CEO at Ladies Touch Travel
For most of our 15 years in business, we used multiple software programs. WeTravel Pro is a one-stop shop that has made the administrative portion of our business smoother and the booking experience easier for clients. Now we have more time to work on growing the business versus running the business!

Lynette Yarbrough
Operations Manager at Jelani Travel
I really like the ease of use of WeTravel for my clients and as a manager. I love meeting with my Account Manager quarterly to discuss changes and for him to answer any questions. They are constantly improving the platform and making the user interface user-friendly. WeTravel has definitely elevated my business.